A Devil that is turned playboy in LA, here is what to be expected of the show Lucifer.
Lucifer is a television series that runs on the Fox Network, but now is hosted by Netflix after Lucifer's cancellation on Fox. It is based on a comic book series of the same name, published by the DC Comics. The series was picked up on May 9th, 2015 and its first season premiered on January 25, 2016. Lucifer has made some appearances on other DC TV series such as Constantine and Crises on Infinite Earths.
Lucifer a character played by Tom Ellis, he is an angel cast out of Heaven and condemned to rule Hell, who has decided to take a vacation and in Lucifer, he's using that vacation to work as a civilian consultant to the LAPD and runs legitimate Piano Bar known as "LUX".
The show is spectacular. When starting to watch you don't know you were signing on to watch a murder mystery show at first. They combine all the elements you love when you watch shows like CSI Miami, with a sort of romantic comedy. Obviously the main character is the devil. it's not that much religious and has no cheesy over the top religious propaganda.
The relationship between the Playboy Lucifer coming to terms with the one human he's ever met who he can't influence or seem to figure out Chloe Decker a strong-willed badass single mom detective makes enough of an interesting dynamic to carry the show on its own.
Mix in the two teaming up to solve murder cases together, all of the family drama that comes with being the son of God, and the fact that his true identity, and that of his friends and family, is for the most part hidden despite all of the crazy things they have going on behind the scenes, and you have Lucifer.
The way Tom Ellis has portrayed the character of the Devil Lucifer is really praiseworthy. Every episode comes up with an amazing plot and a moral value, which helps Lucifer learn more about human beings and of course His Dad.
The whole series revolves around Lucifer and his extraordinary friends, a psychiatrist Dr. Linda,  an angel  Amanadiel, a demon Maze, three homicide detectives viz Chloe Dan, and Ella and other weird celestial beings like the Goddess, Cain (world's first murderer), Azrael, etc. The whole series promises to keep you glued to your device until the end.
Among many creative choices, the best ever made by the show is lucifer never lies about his real personality. Despite his tales of God's machinations, the rebellion in Silver City, and his experience ruling over a demon horde while doling out eternal punishment, no one in Lucifer's life takes his stories about being the Devil seriously.
Lucifer's delusions are written off as just that, even by his therapist Slowly over the course of the series, however, more and more people in Lucifer's life come to understand his true nature. And their reactions from betrayal to horror to slow acceptance make Lucifer question what his true nature actually is. He spends a majority of the show railing against his father, God for throwing him out of the Silver City and trapping him in Hell.
His time in the underworld turned Lucifer into a brutal and efficient punisher, and it's what he does even when he escapes to L.A. the criminals the LAPD are after often get more than they bargained for when Lucifer works their case. Lucifer believes that the demon in him was intentionally put by his father.
But when the people in his life, people he's come to respect and rely on, see his worst and still choose to be his friend, Lucifer begins to wonder if maybe he's not intrinsically evil after all that may be what makes him good or bad are his own choices. With that realization, he starts to make better ones and builds a real family for himself.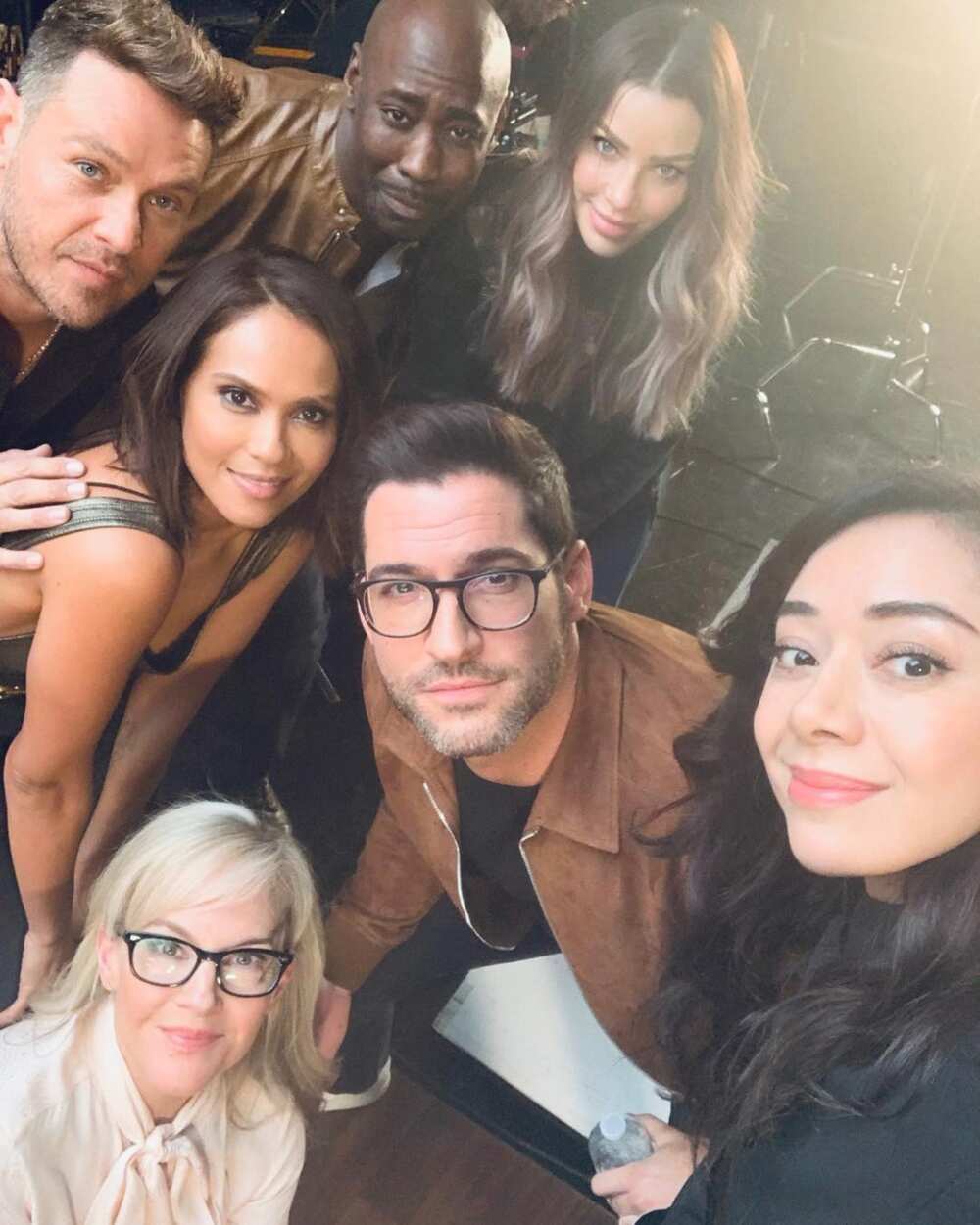 Probably a superb show I have ever stumbled onto.  you cannot stop watching and will be waiting impatiently for the next season to come out. My one complaint is I believe the relationship between Lucifer and Chloe Decker has been dragged out just a bit too much, I think they can already seal the damn deal and the show is totally attractive, it feels out of bounds. But in every other respect, it's really just a small observation of the perfection of the show and such an effective, critically acclaimed show.
Still, the Fifth season and the final season is expected to come later this fall and many people are eager for the final season to find out how the show will continue from the part where they left off in the last season ( season 4) and also how it is expected they will end the series.